6 Common Plumbing Warning Signs You Should Not Ignore
May 27, 2021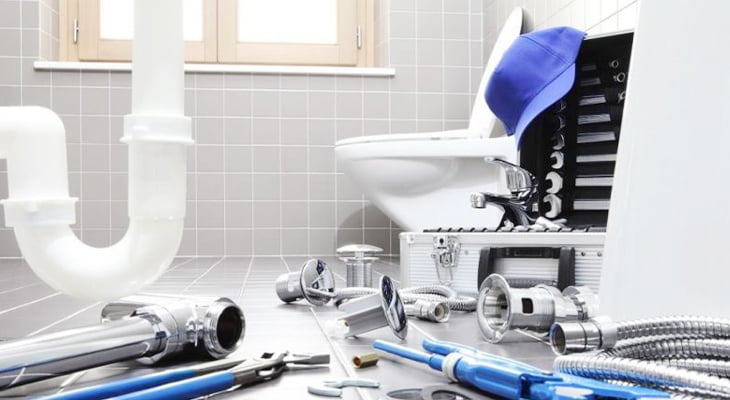 Plumbing issues are common, especially in old homes. However, you should never ignore them and be wary of the common plumbing issues in your home. You might put them off for a while, but doing this can lead to more serious problems in the long run.
Jack'd Up Plumbing is here to guide you about the common plumbing warning signs that you might have been ignoring for some time now.
A High Water Bill
If you consistently see a spike in your water bills for a couple of months but don't use that much water, there might be a leak issue with your plumbing system. Sometimes a water leak is not easy to detect, and only a professional plumber can solve the issue for you. If you experience a sudden increase in your water bills, get your water lines checked.
Toilet Troubles
Toilet troubles are common, and you can fix them on your own. But, some of the troubles are severe and need a professional hand. If there are foul odors, frequent blockages, and unusual sounds coming out of your toilet, there might be a serious problem with it. Call your local plumbing company to come and professionally fix the issue for you.
Slow Drains
Clogged and slow drains can be problematic and cause many side effects. You can read our blog here to learn more about the side effects of clogged drains.
Slow drains can affect the proper functioning of your drain lines and cause stress on other plumbing systems. Opting for commercial drain cleaning agents and equipment might only provide a temporary solution and not be enough to completely clean the drain.
Changing Water Pressure
High pressure water leads to leaky pipes and high water bills. That's why water pressure regulators are installed when homes are built that regulate the water flowing in the home's plumbing system. An ideal level of water pressure must be below 80 psi. Regulators can go bad with age and need to be replaced by a professional plumber. Therefore, if you feel a change in your water pressure, get your water pressure regulator checked.
Wet Walls
Wet walls are another common plumbing issue warning sign. It is more common in old homes and apartments. Wet spots on the walls are due to leaking plumbing lines. It might indicate the accumulation of water in those pipes and affect the walls beside them.
If you don't have a permanent fix for this, keep your doors and windows open to avoid moisture from building up inside your home. After that, call in a professional plumber to come and fix this issue for you. They will help you repair your faulty plumbing system, ventilate your property and get rid of any foul smells, and insulate the walls.
Discolored Water
If you see discoloration in your water after a few seconds of its flow, it means rust and corrosion has developed in your water pipes. Moreover, it might also indicate that your anode pipe in the water tank needs replacement. Discolored water can contain rust that can be bad for your skin. Therefore, you should replace such pipes at once.
Final Words
There are other plumbing warning signs as well, of which you should be wary. If you suspect an issue with your plumbing system, it is best to call in a professional and get everything checked before the situation worsens.
About Jack'd Up Plumbing
At Jack'd Up Plumbing, we offer professional and affordable plumbing services. We have a team of experienced plumbers that offer their services in Calgary and surrounding areas. We are just one phone call away.