The Importance Of Hiring Professional Plumbing Contractors
August 17, 2023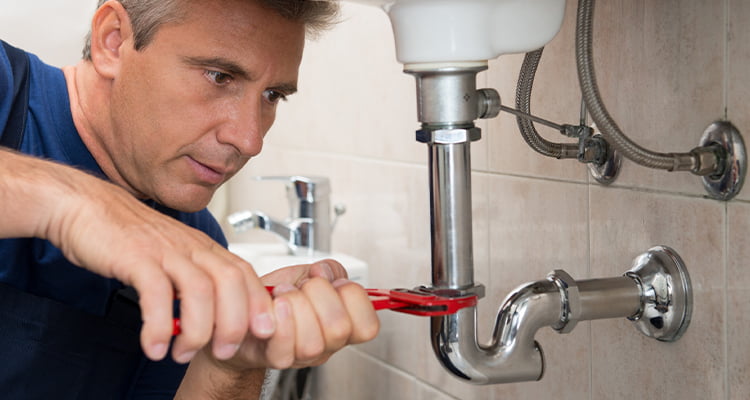 When it comes to the comfort and functionality of your home or business, few things are more essential than a well-maintained plumbing system. Plumbing issues can arise unexpectedly and disrupt your daily routine, causing frustration and inconvenience. While some people may attempt DIY plumbing repairs to save money, the importance of hiring professional plumbing contractors cannot be overstated.
Let's delve into the reasons why the services of experienced plumbers are crucial for the overall well-being of your property.
1. Expertise And Experience
Professional plumbing contractors possess a wealth of knowledge and hands-on experience handling various plumbing problems. Their expertise allows them to diagnose issues accurately and provide efficient solutions. Additionally, they are well-versed in the latest plumbing technologies and techniques, ensuring your plumbing system is in safe and capable hands.
2. Comprehensive Services
One of the significant advantages of hiring professional plumbers is the wide range of services they offer. Whether it's a minor leak, a clogged drain, or a complete plumbing system installation, these experts can handle it all.
From garburators and drains to furnaces, their comprehensive services cover every aspect of plumbing, from repairs and maintenance to inspections and upgrades.
3. Quality Workmanship
Professional plumbing contractors take pride in their workmanship. They strive to deliver high-quality results that stand the test of time. By using top-notch materials and adhering to industry standards, they ensure that the repairs and installations are reliable and durable, saving you from frequent plumbing issues and costly repairs down the road.
4. Time And Cost-Efficient
While some DIY enthusiasts may be tempted to fix plumbing problems themselves, it often leads to more significant issues and higher expenses. With these tricks, you can often end up further complicating the situation and consequently spending more.
Professional plumbers can efficiently tackle the problem, saving you time and money in the long run. They know the most effective solutions to resolve issues promptly, minimizing disruptions to your daily life and reducing potential property damage.
5. Safety And Compliance
Plumbing systems involve intricate networks of pipes and connections. Attempting repairs without adequate knowledge can lead to accidents and injuries. Professional plumbing contractors are well-trained to handle potential hazards and ensure the safety of everyone involved. Moreover, they comply with local building codes and regulations, ensuring that all work is up to standard and avoids any legal complications.
6. Access To Advanced Tools And Equipment
Modern plumbing repairs and installations require specialized tools and equipment. Professional plumbers are equipped with the latest tools, enabling them to carry out tasks efficiently and effectively. Their access to advanced equipment allows them to tackle complex plumbing issues that DIY methods may need help to address.
7. Emergency Services
Plumbing emergencies can strike at any time, day or night. Access to professional plumbing contractors who offer emergency services can be a lifesaver in critical situations. They are just a phone call away and can quickly respond to urgent plumbing issues, preventing further damage to your property.
8. Warranty And Guarantee
Reputable plumbing contractors often provide warranties and guarantees for their services. This means that if any issues arise after the repair or installation, they will come back and fix it without additional charges. This warranty gives you peace of mind, knowing that your investment is protected.
Also Read: The Cons Of DIY Plumbing
9. Customer Support And Satisfaction
Professional plumbing contractors prioritize customer satisfaction. They strive to deliver high-quality services, excellent communication, and reliable support, ensuring that you're fully satisfied with their work.
10. Peace Of Mind
Finally, hiring professional plumbing contractors offers you peace of mind. Knowing that your plumbing is in the hands of experienced professionals allows you to focus on other aspects of your life without worrying about potential plumbing issues.
About Us
At Jack'd Up Plumbing, we offer plumbing services in Calgary & surrounding areas. Our specialties include drain cleaning, water and gas leak repairs, bathroom and kitchen plumbing repairs and installations, as well as water heater and furnace repairs. We cater to both residential and commercial properties, preventing system failures and providing inspections and maintenance for plumbing and heating systems.
Our mission is simple yet significant – we aim to enhance the quality of your life by delivering high-quality and professional plumbing services at the most affordable and competitive prices in the market.
Contact us today for all your plumbing needs.